Jeśli chcesz wzmocnić wizerunek firmy – bez względu na to czy prowadzisz mały biznes, czy dużą organizację wręcz swoim klientom drobne upominki. Pokaże to Twój stosunek do nich i wywoła miłe skojarzenia z Twoją marką.
Gadżety firmowe przypomną o Tobie za każdym razem, gdy ktoś tylko na nie spojrzy. Takie działanie z pewnością zaprocentuje w przyszłości i przyniesie Ci korzyści. Korzyści te widoczne będą w postaci zakupów dokonanych właśnie u Ciebie, a nie u konkurencji.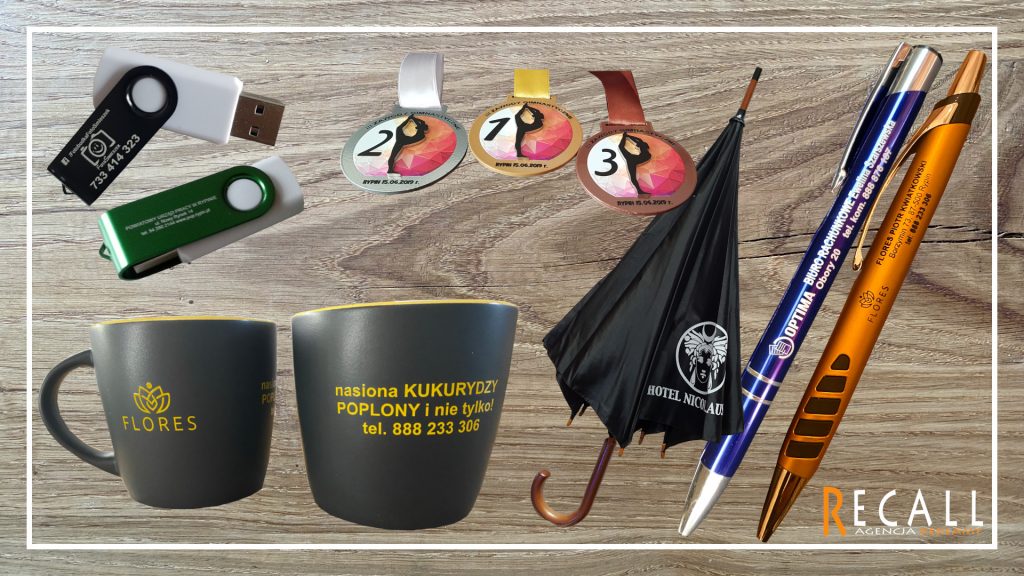 Najczęściej realizowane u nas gadżety to:
Jakie gadżety wybrać
Wybór odpowiednich gadżetów reklamowych należy przeanalizować pod kątem potencjalnych odbiorców, ich zainteresowań i preferencji.
Warto zwrócić uwagę przede wszystkim na praktyczność – czy dany przedmiot znajdzie zastosowanie w codziennym użytkowaniu. Przecież chodzi o to, aby ktoś często na niego spoglądał. Bezsensownym będzie wręczenie przedmiotu, który bez sentymentów trafi do szuflady i na zawsze zniknie w jej czeluściach.
Spersonalizowane gadżety reklamowe z nadrukiem lub grawerem są bardziej osobiste i unikatowe